THIS WILL NATURALLY CONTAIN SPOILERS FOR THE MANDALORIAN SEASON 2 FINALE!
The Mandalorian, for me, has been an absolute dream come true. The production values, time taken in telling this story and expanding the Star Wars universe outside of the Skywalker saga has been much needed, in my opinion.
Looking back on the latest sequels to the Original Trilogy, it's almost embarrassing that they're upstaged by this TV series that follows a faceless bounty hunter carting a little green Yoda lookalike all over the galaxy. But I'm not here to gush about why The Mandalorian is so good, if you haven't watched it yet, stop reading this and do that. If you have watched it, you don't need me to tell you how fantastic it is. No, I'm here to talk about how disappointed I am in how the latest season ended.
I consider myself a bit of an outlier within the Star Wars fanbase. I fundamentally enjoy the universe in which Star Wars is set, but I've come to loathe that the entire universe revolves around Anakin Skywalker and his children, which makes 9 films essentially all related to that one storyline quite arduous at times.
So imagine my disappointment when, after two seasons of building up the fate of Grogu, our precious Baby Yoda, I see Luke fucking Skywalker stroll into Moff Gideon's bridge and drag this finale right back into the Skywalker saga.
Granted, it's an admittedly visually very impressive cameo, seeing Luke finally get a "corridor scene" was reminiscent of Vader slicing Rebels in Rogue One and something I know die-hard fans have wanted to see for years. Watching a Jedi make quick work of the Dark Troopers which, up until this point, seemed like the only genuine threat to Mando and his pals, was a real visual treat. Especially the moments that were captured on the screens in the bridge of the ship.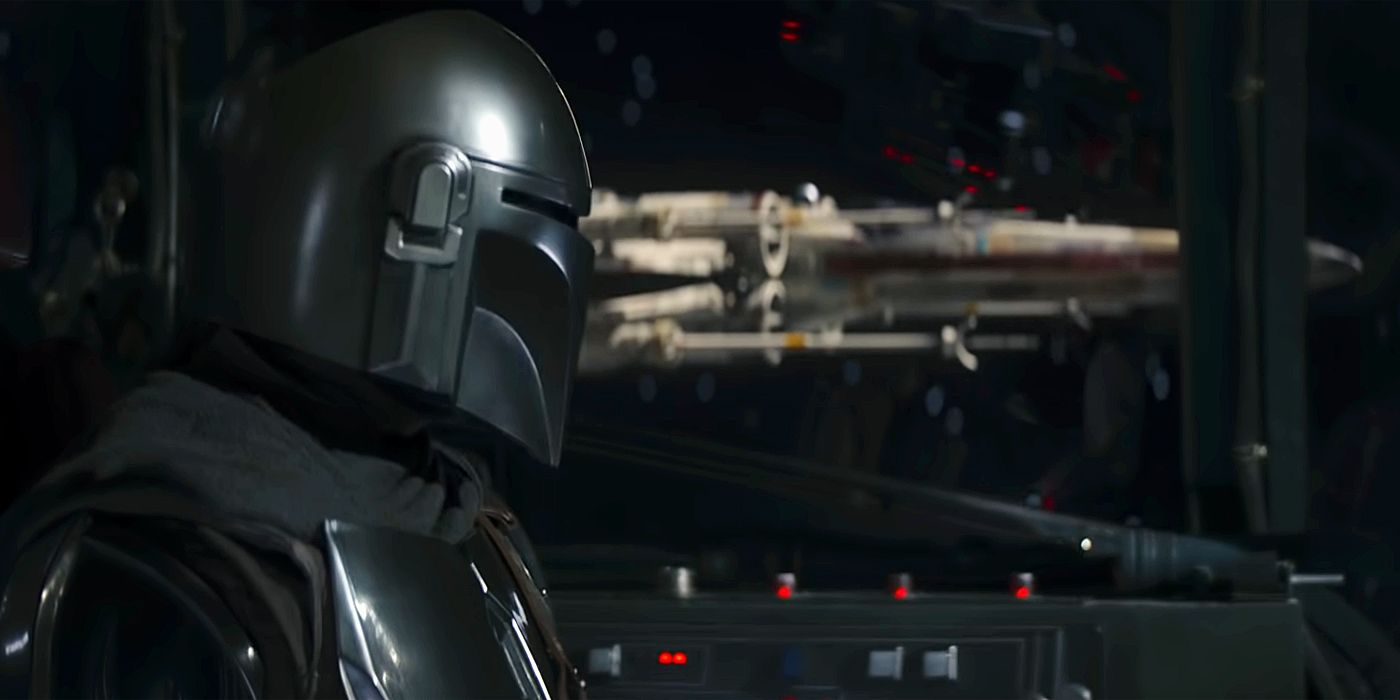 I'm sure my gripe with (almost) everything Star Wars related being unable to move away from one family is shared by others but most seem very excited by this cameo and the potential implications. For me, it feels like we're either never going to see Grogu again and The Mandalorian moves in a different direction or we're faced with more Luke Skywalker cameo content with that awkward uncanny CGI "deepfake" technology making the whole thing feel weird.
I don't know what fate I ultimately wanted for Grogu, I sort of assumed The Mandalorian was always going to be about these two characters and their journey. I don't know if I'm sadder at realising that likely isn't the case or just in the implication, based on the sequels, that Luke trains Grogu for a bit and we never see the kid again.
I would personally like to see The Mandalorian go back to Mandalore and show us the reclamation of the planet but I've really enjoyed the number of planet-hopping adventures we've had across the two seasons so far and would hate to see that change. What I really don't want to see is yet another story about a Jedi in training.
The Mandalorian has been, and could still be (providing we don't end up with Luke and Grogu training) a much-needed breath of fresh air that the Star Wars franchise has needed in recent years. While I'm disappointed in the way Grogu's story ended(?), it has been years since a show has had such an impact on me that I've been compelled to write about it, I can't wait to see what does happen with season 3 and I'm quite frankly giddy for The Book of Boba Fett. This is the way.